> My sweet Theo, 9 months old, is loosing his kitten look day by day.






He is going to be one impressive Norwegian Forest Cat when he reaches adulthood at around 5 years if he is anything like his father Don Quichotte.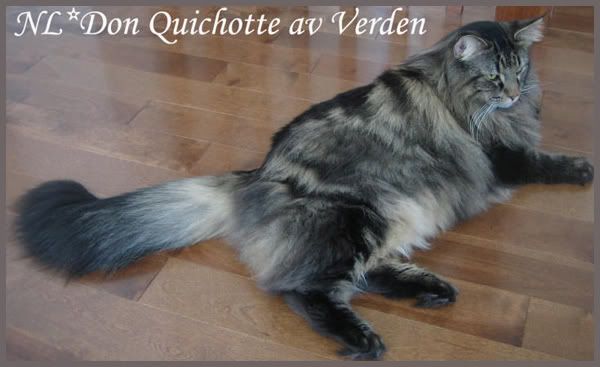 I wish he could have stayed a kitten longer.......