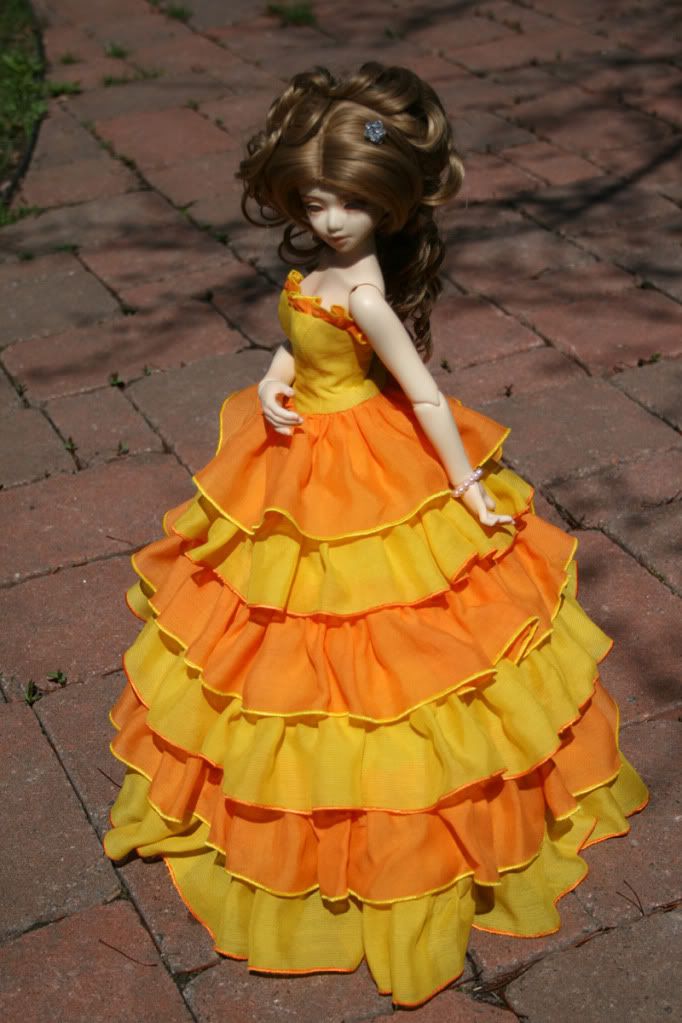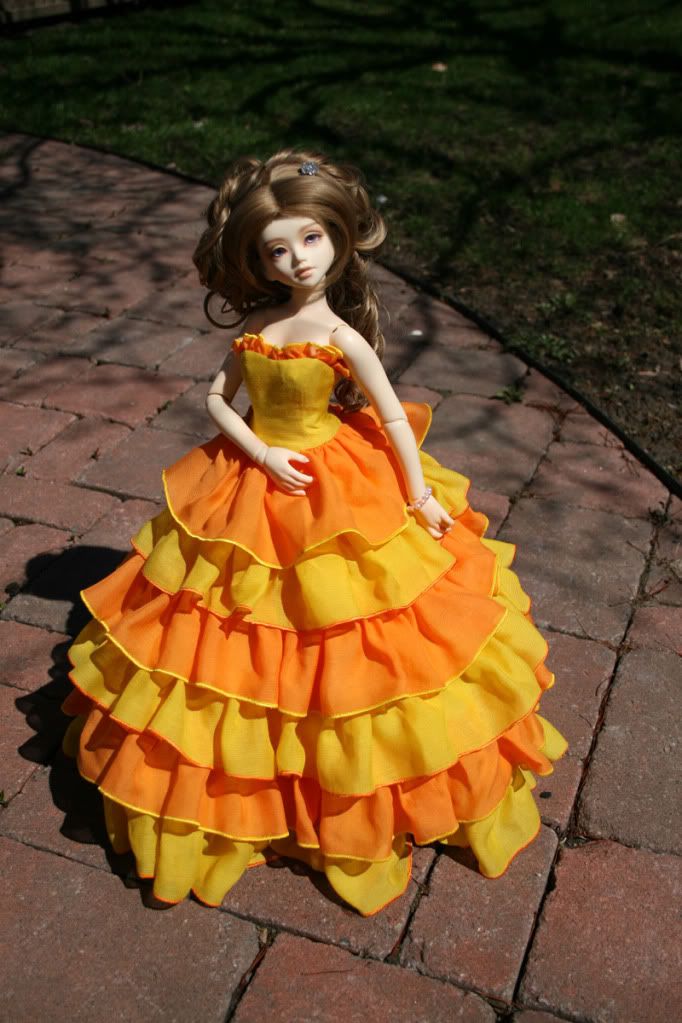 I love to buy gadgets for my sewing machine and I hate making frills by hand. So I finally got myself this weird contraption they call a ruffler foot.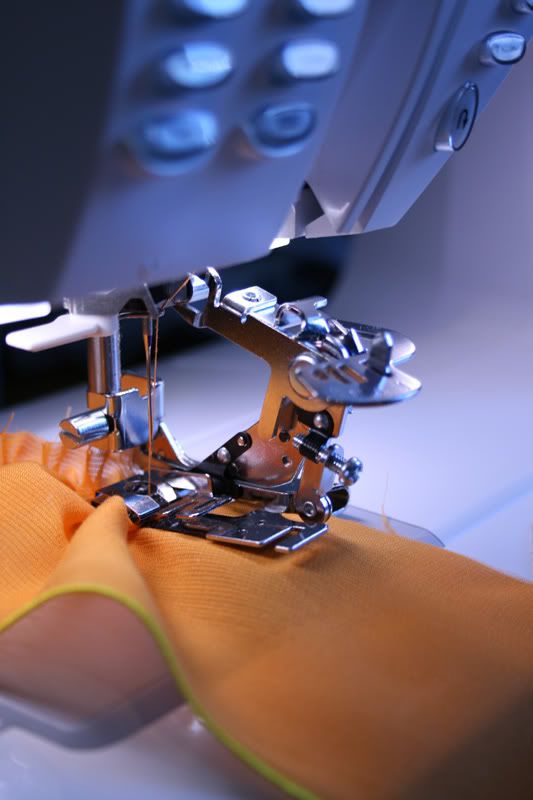 This is what made Ludivine's dress possible, there is no way I'm going to ruffle 9 yards of frills by pulling gathering threads! With the ruffler it took less than 15 minutes.
For those of you that are interested here is how the skirt is constructed:
The base is a half circular skirt onto which all the rows of frills except the last one are sewn. Since my very thin cotton/silk blend fabric was too flimsy to be able to handle this easily I decided to first sew it on some tear away stabilizer on which I had transfered all the sewing lines, I simply stitched over those lines, this would guide me when applying the frills around the base while providing stability as I worked with it.
The last row of frills is sewn on the edge. Once the frills are applied the tear away is easily discarded leaving you with a nice soft construction.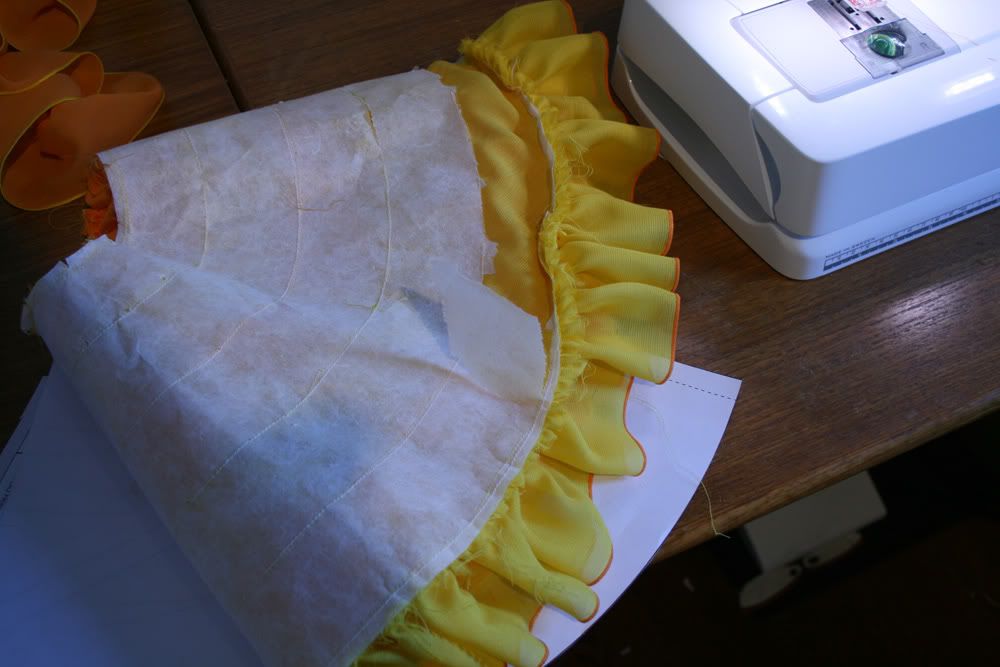 On second thought I should have made the skirt base out of lining, it would have saved some of that fabric which is a little bit fragile to serve as a base. This is the same construction technique used on the famous Dollhear Fer although their base is a full circular skirt I believe.
All the frills were edged with a merrow stitch which is a narrow overlock stitch done with a serger using some rayon embroidery thread. It's a nice clean decorative finish.
To support this huge skirt I made Ludiine a tulle petticoat and there she was ready for the ball.
Current Mood:
amused